How to Create Halloween Party Invitations in Word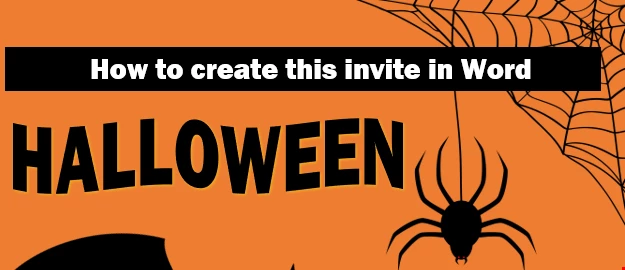 Posted Tuesday, October 19, 2021 by Jan Steen (Last modified Tuesday, October 19, 2021)
Halloween is one of the most entertaining events in the year, when ghosts, spiders, and other scary crawlers decorate our sweet home or office into a creepy castle. Time for the trick 'n' treat traditions and Halloween parties. On October 31 many people around the world organize costume parties and people get dressed up as a wizard, witches, vampires, mummies, goblins, or some other scary evil spirit or creature.
If you are hosting a Halloween party this year at your home, office, bar, restaurant, or another venue, we'd have some last-minute advice on how to create an invitation to invite people to your event. An invitation that fits the style, because everyone loves receiving original invitations and since we only have one day left, this will be a very quick and easy tip on how to create stylish party invitations for your guests in just a few minutes! If you are a Microsoft Office user, you may want to know that you can create fun invitations in MS Word and PowerPoint without any drawing or designing skills at all, using professional predesigned templates.
Let me tell you how to do it in MS Word (DOCX). Open the new Word document. We are using Microsoft Word 365 (Office Apps) for this demonstration.
Open Word, open a new document, and select a template
Select New in the left side of user interface. On the right side do not select "Blank document" but in stead go to "Search for online Templates". This search function gives you access to all the templates Microsoft has available online.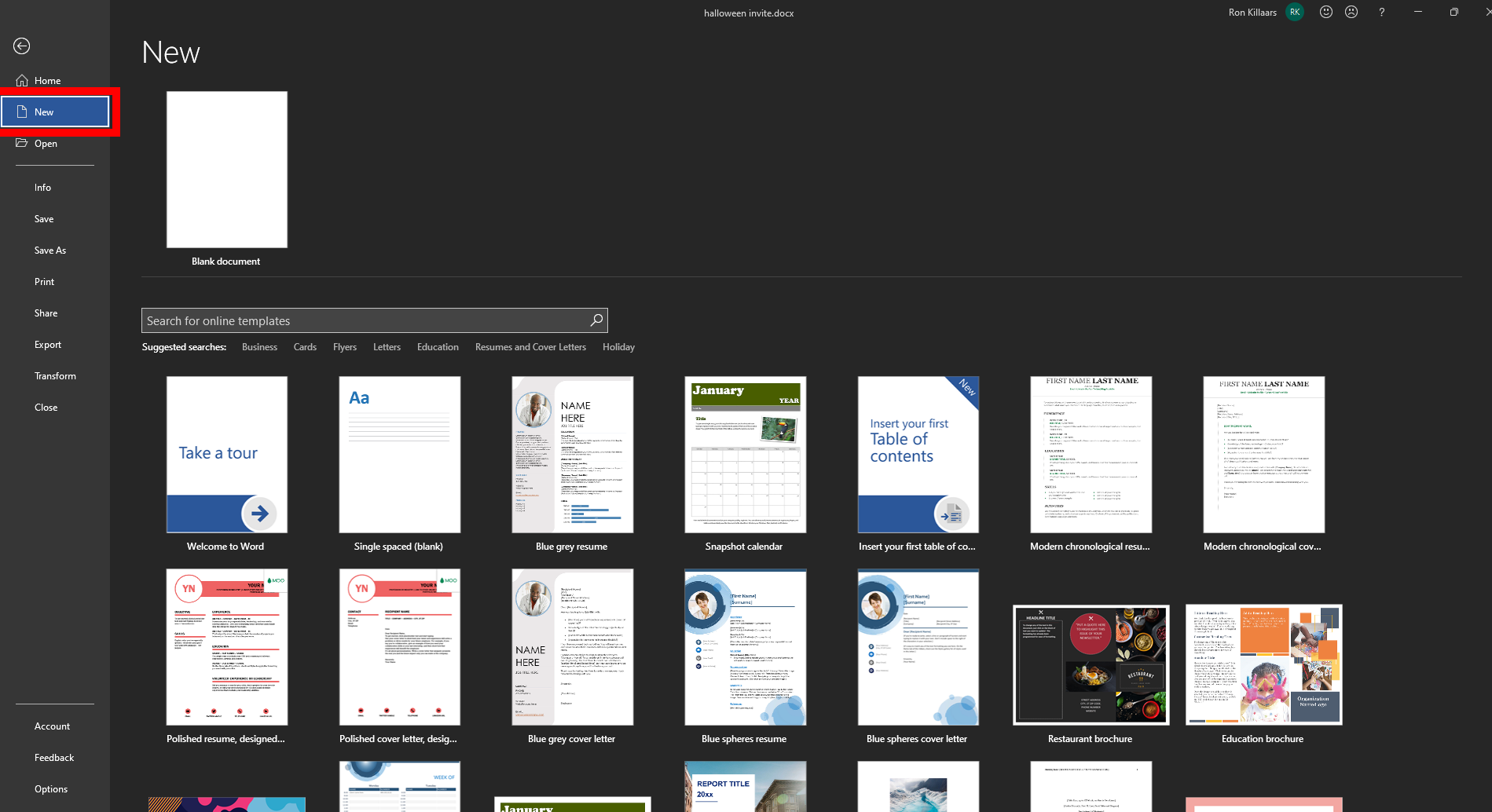 As search term use ofcourse "Halloween" and click on "ENTER" or double click on the search icon. As you can see below you have multiple templates available. For this example we will the use the 2nd one in the 2nd row. The Spooky bat halloween example. Select it.

Next click on "Create"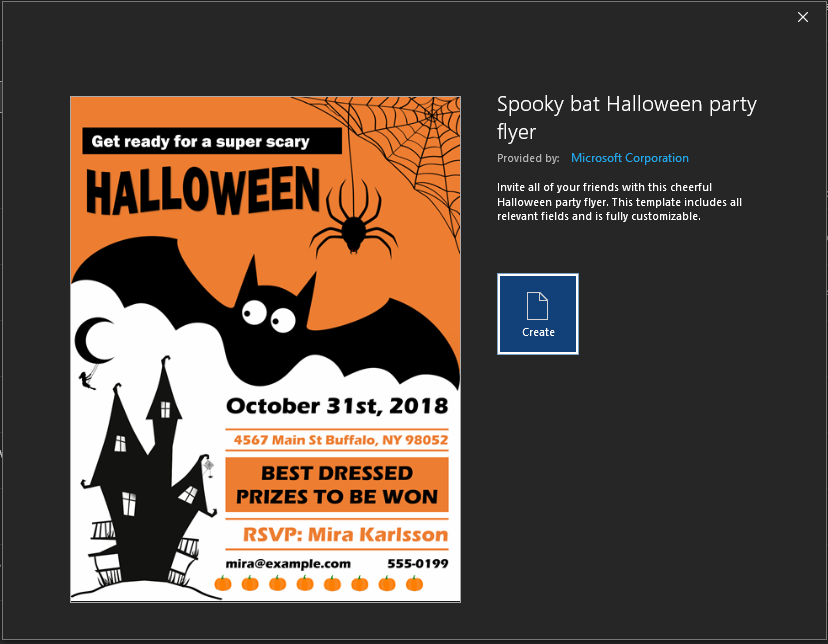 After creating the template has been used to create the new document using the template you selected. Now it is just a question of adjust the content. Each of elements can be adjusted. Don't forget to update the date (the year)! You might be worried about the colors. They are a little bit vague but when you click on print and look print preview you will see everything is allright. Because we all use different papers you might need to update border margin a little. And that's all. Don't forget to save the document so you can reuse it for next year. If you already used all the MS templates and are looking for a new one, search for Halloween on this website. Here is a great zombie party invitation.