How to build accurate and compliant documents faster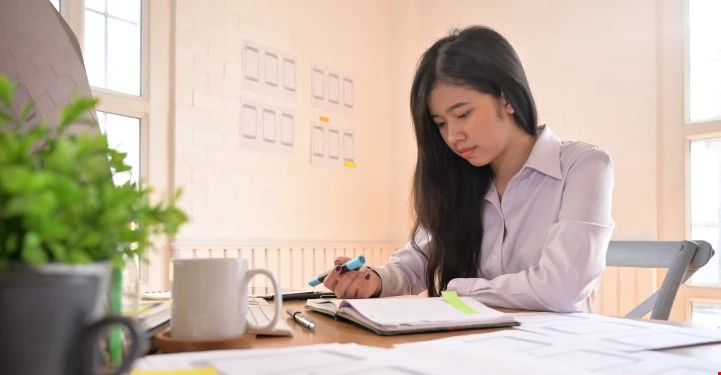 Posted Friday, March 3, 2023 by Jan Steen (Last modified Friday, March 3, 2023)
Whether you need to write a proposal, create a presentation, or realize an onboarding form. In all 3 cases, you are producing documents. You might be reusing an existing document or creating one from scratch. Often you will gave the knowledge and experience to create the document but what if you don't? How do you ensure that your document is accurate and compliant? How do you ensure company guidelines are implemented into the document you are going to use? In this blog item, we explain and provide help in how to not only use templates for creating awesome agreements but also explain how to ensure your document is compliant. 4 important elements will be explained, and also a reference to software that will speed up and professionalize the process.
Using Templates
When you create a document that feels like it's not something new but a known standard, you should ask yourself the question of whether your document maybe already created a similar document before. By doing so you will have a guideline on which content needs to be added. Maybe your department even has a template for it. Templates encourage repeatability and efficiency. Creating your own documents/spreadsheets for every project or proposal wastes valuable time and therefore money. Instead, focus on content and completing tasks. Templates can be utilized and customized for various purposes and audiences. So where to find these templates? First of all, ask your department or check with IT. Many organizations already use template libraries and solutions. Often realized in Microsoft 365, Google Workspace, and WPS.
Tip. When using Microsoft 365, most basic templates are all accessible online at create.microsoft.com. Google Workspace offers the same through docs.google.com. Using the search functionality on the websites you can find many basic documents in your organization does not have a template for them yet. If you are looking for more advanced documents, you are already at the right place :)
Templates often are stored using a document template extension. For example for Office 365 these extensions are:
Word: DOTM or DOTX.
PowerPoint: POTM or POTX.
Excel: XLTM OR XLTX. Tip.
Below is a great video about how to create your PowerPoint Templates
Often these files are stored in a shared folder within your organization. The IT department might even already have set up your Office installation in such a way that you can access them not only through your explorer but also directly from Word, Excel, or PowerPoint. Just call IT to support to ask them.
It can also be your business is using a more advanced document template management solution for not only template creation but also for managing the document workflow. It even can be part of the CRM software your business is using.
Template Management Systems (TMS) versus Document Automation
Document generation is the process of generating a document from a template. This often requires the implementation of some form of document template management system and is different to document automation in that the documents are generated by users.
Document generation can be used to generate all kinds of documents. These documents contain a mixture of static content (content that remains constant in the document), and dynamic content (content that is customizable by the user or is an input parameter for example a list of names).
In more complex documents, specific business rules are followed to generate the document. When a user generates a document, those rules are implicitly followed by the user. This may mean making conditional choices such as selecting from a drop-down or filling in blank fields of information. Therefore when using a template management system you will be able to create error-free, accurate, and compliant documents.
The advantage of using a template management system are:
Centralized template repository for easy access.
Accurate document generation.
Version management.
Compliance.
Brand including logo, backgrounds, and fonts.
Multiple IT vendors offer Template Management Systems and or document automation solutions:
A complete overview including a feature matrix you can find at Nanonets. They wrote a great article about document automation solutions and TMS.